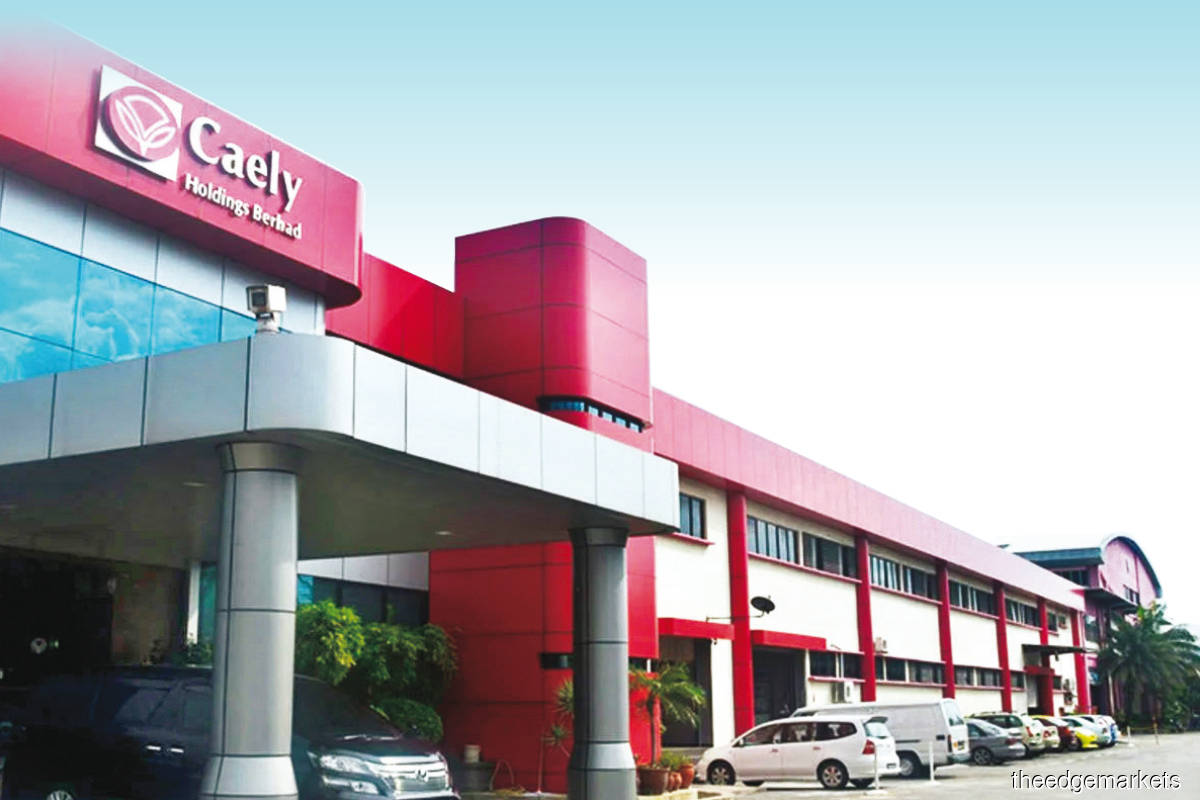 Caely names ex-cops aboard amid police probe into embezzlement allegations
PERAK-based lingerie and apparel manufacturer Caely Holdings Bhd, which is embroiled in allegations of corruption, misconduct and embezzlement, has appointed four retired senior police officers to its board – the first company listed in Bursa Malaysia to appoint so many law enforcement officers at this level.
Their appointments come amid an investigation into allegations of embezzlement within the group by the Bukit Aman Commercial Crime Investigation Department (CCID).
The Edge has been told that the investigation into the matter is still ongoing despite recent board changes which resulted in the removal of all seven members, including group executive chairman Datuk Mike Loh Ming Choon. .
According to people familiar with the investigation, officers raided Caely's office on September 14 based on a police report filed with Bukit Aman CCID by Datin Seri Jessie Wong Siaw Puie, who was the vice president. Caely's executive until she was removed from office following a ruling by the Kuala Lumpur High Court on August 29.
During the raid, CCTV camera footage, taken at an earlier date, showed an executive director's driver carrying boxes of documents, believed to contain evidence of the alleged embezzlement, out of the office to his car, people said.
This led to the police detaining the driver under Section 201 of the Penal Code for arranging or concealing evidence of a crime with the intention of avoiding punishment under the law. On September 16, the driver handed over the boxes of documents to the police, they added.
Coincidentally, Caely's founder, Datin Fong Nyok Yoon – who is named as one of 12 defendants in a recent lawsuit for alleged misappropriation of RM30.55 million of funds from her wholly owned subsidiary Caely (M) Sdn Bhd (CMSB) – submitted his resignation. as non-executive director on September 15, a day after the police raid.
The raid is the latest in a series of lawsuits and police reports against former and current shareholders, as well as directors of the company. On August 29, the High Court ruled in favor of the three requisitionists of the Extraordinary General Meeting (AGE) of Caely held on June 15, namely Leong Seng Wui, Kok Kwang Lim and Valhalla Capital Sdn Bhd, and ordered the resolutions taken at the EGM to take effect from this date. This saw Loh and six other directors expelled from the board and the appointment of four new directors – Leong, Datuk Kang Chez Chiang, Ng Keok Chai and Krishnan Dorairaju.
Leong was previously Executive Director of Macpie Bhd, now known as XOX Networks Bhd, and former Chief Operating Officer of 1 Utopia Group. He is now Group Executive Director of Green Packet Bhd.
Documents filed with Bursa showed that Ng, who was named executive director following the decision, was reappointed executive chairman effective August 29. Ng, 63, was a former deputy police commissioner and his last position was as senior deputy director in Bukit Aman CCID's forensic accounting investigation division. He had served the police for over 36 years and also held directorships with Green Packet, Dynaciate Group Bhd, Hong Seng Consolidated Bhd and Ingenieur Gudang Bhd.
Kang, 64, who now serves as an independent non-executive director at Caely, was previously deputy police commissioner. He had served the police for more than 39 years, holding many key positions including Chief of Intelligence Section and Narcotics Crimes Investigation Department, Kuala Lumpur Police Contingent. He is also a director of Advance Information Marketing Bhd.
On September 27, Caely named two more police officers to its board of directors. Chong Seng Ming, 61, formerly a police inspector, is currently a lawyer, while Datuk Pahlawan Mior Faridalathrash Wahid, 60, has over 40 years of experience as a police officer in various roles related to crimes and the justice system criminal, Bursa filings showed.
Source: RM31 mil lawsuit still ongoing despite board change
At the time, Loh and the former board filed a civil suit on August 26 in the Ipoh High Court against Fong and her husband Datuk Chuah Chin Lai, who was the group's chief executive from October 2002 to April 2021, to demand the return of RM30.55 million allegedly embezzled by the couple.
The lawsuit further alleges that Fong and Chuah, along with 10 other individuals and groups who collectively own 50.01% of Caely's stock, conspired to cover up the embezzlement and breaches of fiduciary duty, and to obstruct investigations. Caely's in-depth efforts in attempting to remove the current directors by calling an EGM and nominating their nominees to the board.
Besides Fong and Chuah, those named in the lawsuit as defendants include Penang-based businessman Datuk Seri Goh Choon Kim, who is Caely's largest shareholder with a 21.05% stake as of May 30. 2022; Leong; Kok and the capital Valhalla.
But the lawsuit was withdrawn by the group under the new board, a person familiar with the matter told The Edge.
According to the source, Loh and several other directors who were recently ousted aren't giving up, though. They are pursuing the lawsuit as shareholders of Caely, not on behalf of Caely and CMSB.
"When they (Leong, Kang, Ng and Krishnan) took over the board, the first thing they did was call the trial back because they didn't want the trial to continue. They also removed (Caely's former attorney) Messrs. Bachan & Kartar from the case.However, the previous board is continuing the lawsuit as shareholders of the company and appointed Bachan & Kartar to file the lawsuit against the 12 accused," the source said.
Meanwhile, in a statement last Wednesday, Ng said Caely's new board has pledged that it will leave no stone unturned and provide full assistance in the ongoing investigation into the alleged misappropriation of RM30.55 million from CMSB funds.
He added that the group has "initiated internal inspections and will engage independent forensic specialists to conduct investigations to support and facilitate investigations by authorities such as the police, the Malaysian Anti-Corruption Commission, Bursa and others to protect the best". the interests of the stakeholders of the possible failings or misdeeds of the former board".