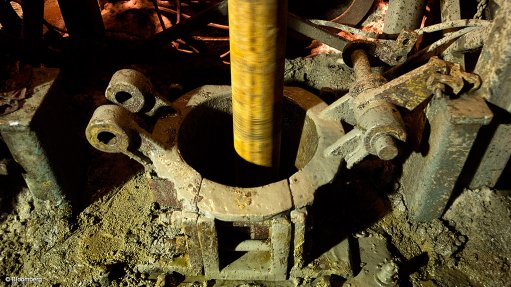 Central Petroleum sells half of the assets of the Amadeus basin
PERTH (miningweekly.com) – Central Petroleum, listed on ASX, has signed a sale agreement with its listed New Zealand colleagues and Cue Energy Resources to divest half of its current direct interest in its production assets in the Amadeus Basin, in the north of the country. Territory, for A $ 85 million.
The assets covered by the sales contract include the Mereenie oil and gas field, the Palm Valley gas field and the Dingo gas field.
Under the terms of the agreement, Central will receive AU $ 29 million in cash up front, while an additional AU $ 40 million will be provided as deferred funding from Central for development, evaluation activities. and short-term exploration, including a committed exploration program of two wells at Palm Valley and Dingo, which will begin this year.
An additional A $ 23 million of the value of the transaction will be covered by New Zealand Oil and Gas, assuming the obligation to supply up to 4.9 PJ of gas that has already been paid for but not delivered in the pipeline. part of pre-sale or taking or payment arrangements. .
A completion adjustment to net cash flows generated between the effective date and the completion date will also be recognized.
The interest in the project will be held 70% by New Zealand Oil and Gas and 30% by Cue Energy, listed on ASX, in which New Zealand Oil and Gas has a 50.04% stake.
Central told shareholders on Tuesday that the transaction would result in an after-tax accounting profit of around A $ 35-40 million on the sale.
The company noted that the transaction was a major milestone in achieving the company's strategic goals, that it would ensure continued exploration and development in the Amadeus Basin, and unlock some of the value inherent in its operating assets.
"Having been so closely involved in the acquisition of our operating assets, I am now delighted to see the value, created in difficult market conditions, partially realized", Central MD and CEO Leon Devaney mentionned.
"Not only are we paying down debt and reducing our liabilities, but our remaining interest will have significant near-term growth without funding from Central, with approximately A $ 100 million of joint venture (JV) investment in the development, valuation and exploration into our Amadeus Basin assets. "
"I am also very pleased to be working with New Zealand Oil and Gas and Cue to extract the full value of our operating assets from the Amadeus Basin. New Zealand Oil and Gas, through its major shareholder, Ofer Global Group, has strong financial capacity and a similar approach to Central to maximize shareholder value and create growth from a grassroots solid operations, "said Devaney.
"Coming out of the 2020 downturn, we set out an aggressive growth strategy for the company and, with today's announcement, we continue to execute that strategy. With our range pilot program underway and a targeted final investment decision for 2022, significant development activities in our operating assets and two major exploration wells now funded for a 2021 start-up, this is a exciting times for Central shareholders.
New Zealand's oil and gas industry said on Tuesday that the acquisition would increase its 2P reserves by about 14.5 million barrels of oil equivalent, or nearly five times more, with additional exploration potential.
The company's board of directors urged shareholders to approve the transaction.
The transaction is also subject to the consent of the central financier, the customer of the gas sale and the JV, as well as regulatory and Foreign Investment Review Board approvals.