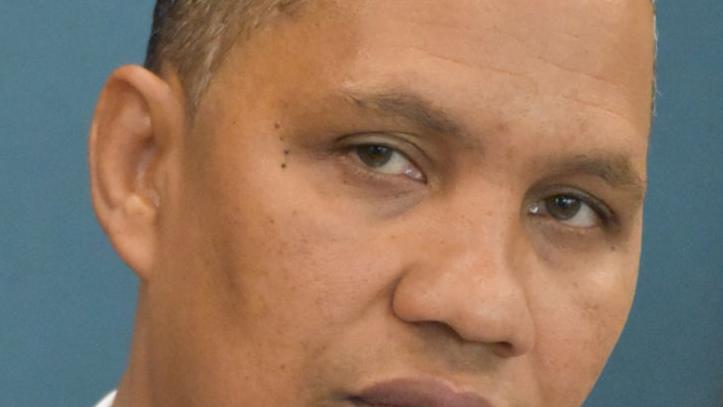 City Paid $ 5.5,000 for Homeless Worker's Hotel Stay | Local News
Elizabeth City has spent more than $ 5,500 under the direction of the city manager to house a homeless city worker in a local motel for two and a half months without the knowledge or approval of city council, said this week city ​​officials.
City Manager Watch Freeman authorized Public Works employee Troy Selsey to stay at the Quality Inn from June 23 to September 7 and charged the expenses to an account set aside in the city's budget for a homeless shelter, officials said.
Several officials said that the expense of $ 5,552.29 charged to the account exceeded what Elizabeth City city managers have traditionally been allowed to spend without council approval.
Acting City Manager Eddie Buffaloe, who oversees city operations while Freeman is on administrative leave for unrelated reasons, sent a note to city councilors and Mayor Bettie Parker on Thursday explaining the motel's expenses. He did so after the city received a public documents request from The Daily Advance asking for documents detailing these expenses.
According to Buffaloe's memo, city officials discovered Selsey was homeless during a special city council meeting held to discuss employee increases at the Elizabeth City-Pasquotank Senior Center on June 23. Although the meeting could not formally take place, not enough city councilors showed up to make a quorum – employees informally discussed their own situation with councilors who attended and Selsey told officials that 'he was homeless.
After the meeting, city officials discussed using the city's old voucher program to provide Selsey with accommodation at a local motel for one or two nights, Buffaloe said. Officials also made arrangements for him to contact River City Community Development Corp., which works with homeless people in the area, for help with "long-term arrangements," Buffaloe said. Buffaloe said Selsey had met with officials at the River City CDC, but did not know what happened next.
According to Buffaloe, Freeman asked Deputy Police Chief James Avens to record the cost of Selsey's lodging at the Quality Inn for a week on his city-issued acquisition card. Freeman did it, Buffaloe said, because the city manager didn't have enough money on his acquisition card to cover expenses. Freeman transferred the cost of the stay at the Selsey motel to his city buying card effective July 1, Buffaloe said.
The total cost to the city, including tax, of Selsey's room at the motel most nights during her 78-night stay was around $ 79, according to city documents. Over five nights – July 2-3, July 31, and August 1-2 – the room cost was $ 101.69 per night.
Buffaloe explained that all city employees who have issued an acquisition card are required to complete a report showing all of the expenses they incur on the card. They are also required to identify the account or source of funding the expenditure.
According to Buffaloe, Freeman "has requested that the card fees (purchase) for Mr. Selsey's stay be paid monthly from the Council's expense account for homeless shelters." He noted that $ 50,000 in the account has been set aside for the potential purchase of a facility to serve the homeless.
There were apparently questions within town about spending the funds from the homeless account for Selsey's hotel room. On August 3, the city's finance manager, Evelyn Benton, emailed Freeman asking about the ongoing expenses.
"We are currently spending funds from the homeless shelter account for the person staying at the Quality Inn," the email read. "This month's fee on the p card is $ 2,643.88. How long do you think we'll fund this for? "
According to his email response, Freeman said he planned to meet Selsey that day. "He's part of the federal helpline system, but I'll receive an update from him on the process over time," Freeman said.
On August 23, city council voted to place Freeman on paid administrative leave. The advisers did not say why they took this step. City attorneys also declined to say why Freeman is on administrative leave.
Fourth Ward Councilor Johnnie Walton, acting mayor of the council, said he understood Freeman was under investigation by the city, but declined to say why. Other advisers have confirmed the investigation but also declined to say why it is ongoing.
Although Freeman was suspended, Selsey continued to stay at the motel – and the City Manager's acquisition card continued to be billed for the expense.
This raised a flag for at least one city employee. On Friday, August 27, Connie Williams, an accounting technician, asked City Clerk April Onley in an email about the expenses. Buffaloe and the city's interim CFO Alicia Steward received a copy of the email.
"I had to go online to look at someone else's acquisition card statement and noticed that there were still several charges billed at the Quality Inn for this city employee on the card Mr. Freeman's purchase, "the email from Williams read. "So far this month there is $ 1,570.51 in fees. The previous month, over $ 2,000 had been billed at the Quality Inn.
Williams also asked in the email if Freeman's card had been deactivated. She also asked if the city would continue to pay for the room "for a period", shouldn't city staff notify the Quality Inn and provide them with a different purchasing card number.
In a response to Williams, Steward asked him to "check with me first before emailing everyone." She also asked "why would Manager Freeman's card be activated".
In the note he sent to city council, Buffaloe said he was informed by Steward on September 7 that Selsey was still staying at the Quality Inn and that Freeman's acquisition card was being charged for the expense. That's about 10 days after Williams' email to Onley he and Steward were copied to.
Buffaloe said in the note to council and the mayor that he "immediately responded that the two must cease," apparently referring to Selsey's stay at the motel and the charges on Freeman's card.
Buffaloe said Selsey's last night at the Quality Inn was September 7, and the town employee walked out of the motel the next day. However, a city cost breakdown for Selsey's stay shows that Freeman's acquisition card was also charged an additional $ 79 for September 8. Buffaloe said Freeman's acquisition card has since been deactivated.
A city staff member said on Friday that Selsey was still employed by the city, but they were unsure of his current accommodation.
Councilors Darius Horton, Gabriel Adkins and Johnnie Walton all said Thursday they had not heard of the city paying for Selsey's stay at the motel until the Daily Advance told them about it.
"If that happens, it is unacceptable," said Horton, adding that he knew "absolutely" nothing about the city paying for the stay at the Selsey hotel.
"I just heard about it," Adkins said when reached by phone. "Someone had to authorize it. We need to find out who authorized it and why the board was not aware.
Adkins said he believes city council will discuss hotel costs at its Monday night meeting.
At least one council member has been told that city officials are interceding on behalf of Selsey.
On June 23, two days after the meeting in which Selsey informed officials he was homeless, Freeman emailed City Councilor Jeannie Young, giving her an update on the homeless city worker. .
"We put Mr. Selsey at the Holiday Inn for a week," said Freeman, referring to the Quality Inn. "We will reassess at the end of the week. The assistant chef (Avens) took care of his breakfast, the chef (Buffaloe) took care of his lunch and I will make dinner. We will keep you posted."
In his email response to Freeman on June 24, Young thanked the manager, Buffaloe and Avens for helping Selsey.
"I spoke with Mr. Troy last night and made sure he settled down. (I also set a schedule with him to discuss his housing options," Young told Freeman. "J Appreciate all that you, Chief Buffaloe and Deputy Chief Avens and our Director of Finance, Mrs. Evelyn (Benton) did to allow Mr. Troy to have a place to lay his head last night. come until we find him suitable accommodation. It is with a full and gracious heart that I thank you … "
Asked about Friday's email, Young said she found out Selsey was homeless when she attended the June 21 meeting. She said that by chatting with Buffaloe and others afterwards, she thought the city was going to provide Selsey with a homeless program voucher for several nights in a motel. She said Buffaloe also told her that he planned to pay part of the cost of the stay at Selsey's motel himself.
"I asked if it was appropriate to use the vouchers, then they would have to host him multiple nights," Young said. "I had no idea they were going to leave it there for two months on the town tab."
Young said she knew Selsey spoke to River City CDC officials about a long-term housing solution and that she believed city officials worked with him to find one.
"I never bothered to check because I thought they had it installed," she said.
Neither Freeman nor Buffaloe returned any messages requesting comment on this story.
Mayor Parker could not be contacted for this story, but Buffaloe's memo from Thursday indicated that she was donating $ 250 per month – for a total of $ 3,500 – to a "donation for children" fund. homeless shelters' in the city since 2020. The memo noted that funds do not. go to the homeless shelter account that was used to pay for Selsey's motel room. However, the funds "could be used for spending by way of a budget amendment in the future if the Council decides to use it as such," the note said.