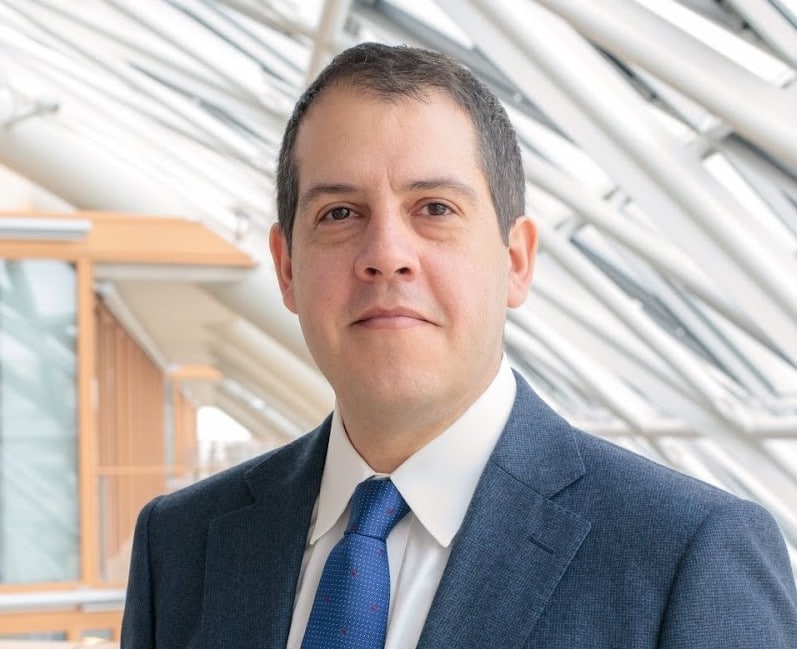 ESG demand: the perfect storm
By Brunno Maradei, Global Head of Responsible Investment, Aegon Asset Management
Defined benefit pension plans are quickly becoming a relic of the past, while access to capital markets and financial education have become widely available. Individuals are increasingly taking their investment decisions into their own hands and are demanding transparency, low cost and choice. In short, a considerable transfer of investment risk occurs from institutions to individuals. At the same time, civil society has diversified its campaign targets beyond legislators and big business to financial institutions, resulting in significant resources being devoted to raising awareness of the potential impact of investments on society and the environment.
While these trends are creating a perfect storm in the investment industry and driving demand for ESG products, we are also seeing an increase in criticism of the performance of these ESG products, arguing that they have no positive impact on society. or the environment they promise, or that they underperform financially. However, measuring the performance and benchmarking of ESG funds is not as simple as it sounds, taking into account multiple variables that influence how their success is perceived.
ESG goals as clear as mud
The challenge usually starts with a lack of clarity and mutual understanding between asset managers and clients on ESG objectives. For example, investors may expect to have a positive environmental impact when they invest in listed low-carbon equity funds, but the reality is that these funds have little or no impact on the cost capital for low-carbon companies. There is no single ESG objective with a full spectrum of different types of investors all defining ESG success in their own way.
At one end of the spectrum, some investors simply want to ensure that asset managers fulfill their fiduciary duty holistically, without ignoring financially material ESG issues. They are motivated by the growing body of academic research highlighting the superior financial performance of well-run companies, where good management of ESG issues can be seen as an indicator of overall management quality. These investors focus on the operational practices of companies, selecting the best companies by sector or geography with the aim of building a portfolio of higher quality issuers that are expected to outperform the market.
At the other end of the spectrum, a growing number of investors want to use their investments to have a positive impact on society or the environment. Impact investing has been around for some time, starting with instruments that blend philanthropy and investment. More recently, however, impact claims have become bolder and are usually accompanied by offers of market-competitive returns alongside measurable positive social or environmental impact.
Somewhere in the middle of this spectrum are sustainable investors. These investors are more interested in identifying companies well positioned to benefit from the transformational changes in sustainability taking place globally, such as increased spending on transitioning to renewable energy sources or increased interest in healthy foods. They may also be interested in operational practices, but for them ESG is a lens through which to analyze company activities more broadly – ​​their products, services and strategy. By their nature, these portfolios are more concentrated, compelling, and sector-focused portfolios that investors believe will outperform the broader market over the long term. Impact is usually a welcome by-product of these strategies but may not be systematically targeted, measured or reported: the primary goal is to outperform the market over the long term.
At the height
Measuring and comparing performance for such a diverse set of ESG approaches is therefore complex. Investors targeting the use of ESG information simply to beat a benchmark are potentially the easiest to please. But even for these investors, attributing financial performance to an ESG approach is far from straightforward. The quality of ESG integration or approach to building a sustainable portfolio can vary significantly from manager to manager, and financial performance is obviously affected by the quality and experience of different managers, their ability to execute and multiple other factors.
Several academic studies have attempted to examine the impact of ESG approaches on financial performance, often assuming that the quality of fund managers is also comparable between a set of ESG and non-ESG funds. Many studies are fundamentally flawed due to the aggregation of heterogeneous ESG approaches, objectives and data sources against non-ESG products or equally heterogeneous market benchmarks. Meta-studies suggest that the worst performing ESG approaches are no worse than their non-ESG counterparts, but ultimately and not surprisingly, the performance of any ESG product depends on several aspects of a fund manager's ability , not just its ESG approach.
ESG data and its analysis is the next challenge. The evaluation of issuers' ESG practices and performance remains very subjective in the absence of accounting standards or disclosure for most ESG measures. In some cases, standardization may simply not be possible, for example to assess the quality of a whistleblower or health and safety policy. ESG performance metrics such as pollution emissions would benefit from global standardization, but would still require subjective contextualization: a highly water-efficient company in a water-stressed region may need to be rated very differently than a similar company in a water-rich area. But evaluating ESG performance on topics such as labor rights is much more difficult to assess on a global scale, typically relying on negative news or controversy, which is prone to regional and political biases. Even ESG topics that may seem simple at first glance, such as the exclusion of controversial weapons, require analysis and discussion: Which weapons? What level and type of involvement?
It could be argued that comparing the performance of ESG indices with their parent benchmarks could be a more objective way to isolate the impact of ESG factors on portfolio performance, but ESG indices are also ultimately biased by ESG data. used to compile them, which is also far from homogeneous: the correlation between the scores of the different ESG data providers remains relatively weak.
Finally, measuring positive social or environmental impact where promised is also fraught with pitfalls. Development institutions, all of which purpose is to achieve such impacts have struggled for decades with topics such as additionality, attribution, time horizons, and measurement of outcomes and impacts. Multiple parameters can affect these impacts and isolating its direct contribution is the ultimate challenge. For ESG fund managers, impact statements are largely based on the positive impacts the companies they invest in may have, but this is not consistently disclosed or standardized. Investors' direct impact in the public markets is more limited to the influence they can wield over the companies they invest in, but investors should exercise caution when attributing positive corporate changes – results – their promotional activities.
A journey of a thousand miles begins with a single step
In conclusion, evaluating the financial, ESG or impact performance of ESG fund managers faces several critical challenges and is far from mature. First, unraveling client ESG goals at length, often through discussion, is paramount, as heavily regulated product information is often too dense and cryptic to ensure common understanding. Second, qualitative, subjective and holistic analysis remains fundamental, and consultants, industry bodies, data providers and distributors should continue to work actively to improve performance measurement. And third, regulations to standardize disclosures according to strict technical definitions, such as the EU Taxonomy for Sustainable Investments, will also help.
While much is being done to clarify both supply and demand, we are at the start of a long journey before investors can critically and reliably assess fund performance against their own ESG objectives.

This document is intended for professional journalists. Its content is written for use in trade publications intended for professional audiences.
Past performance does not predict future returns. Results, including payment of income, are not guaranteed.
Opinions and/or trade/headline examples represent our understanding of current and past markets and are used to promote Aegon Asset Management's investment management capabilities: they are not recommendations, research or investment advice. 'investment. The sources used are believed to be reliable by Aegon Asset Management at the time of writing. Please note that this marketing is not prepared in accordance with legal requirements designed to promote the independence of investment research and is not subject to any prohibition on trading by Aegon Asset Management or its employees prior to publication.
All data sourced from Aegon Asset Management, unless otherwise stated. The document is accurate at the time of writing but is subject to change without notice. Data attributed to a third party ("Third Party Data") is the property of such third party and/or other providers (the "Data Owner") and is used by Aegon Asset Management under licence. Third Party Data: (i) may not be copied or distributed; and (ii) are not guaranteed to be accurate, complete or timely. Neither the Data Owner, nor Aegon Asset Management, nor any other person related to, or from whom Aegon Asset Management sources, shall be liable for any loss or liability arising from the use of Third Party Data.
This document is published by Aegon Asset Management UK plc in the United Kingdom and is published by Aegon Investment Management BV in the European Union and the European Economic Area. Aegon Asset Management is a trading name of Aegon Investment Management BV
Aegon Asset Management UK plc is authorized and regulated by the Financial Conduct Authority. Aegon Investment Management BV is authorized and regulated by the Netherlands Authority for the Financial Markets.