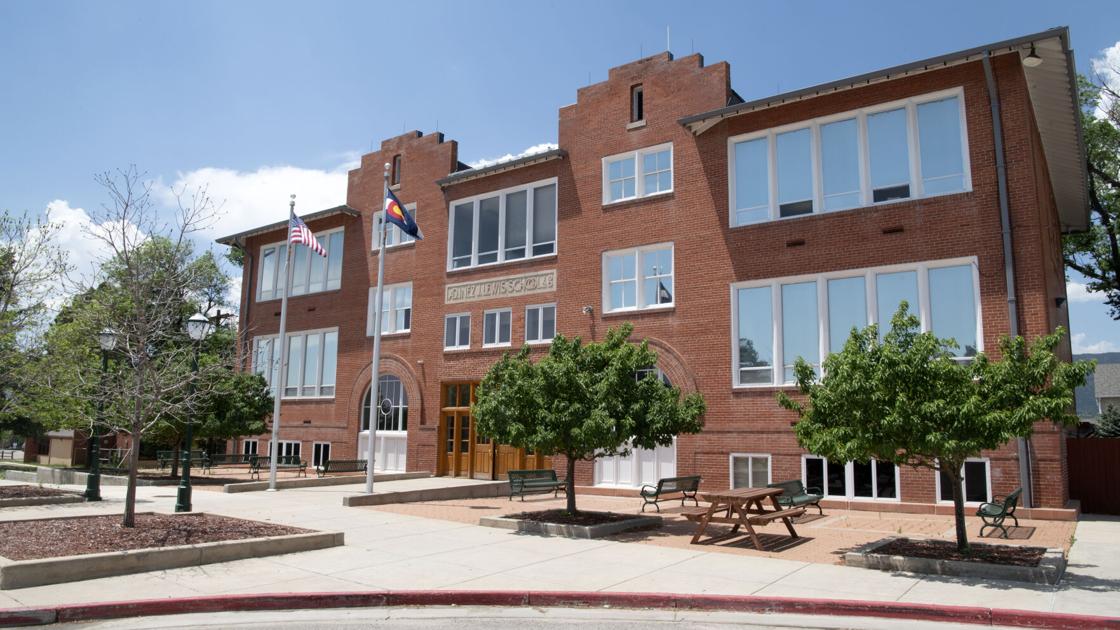 Lewis-Palmer School District 38 Board of Directors Reviews Employee Compensation Compared to Neighboring Districts | The gallery
MONUMENT • Teachers in Lewis-Palmer School District 38 have the lowest starting salaries among eight neighboring school districts, according to data presented at a recent education council meeting.
Additionally, D-38 teacher salaries figure in the bottom half of the school districts surveyed.
In an effort to adhere to the district's strategic plan, District Superintendent KC Somers and Director of Human Resources Kristen Stueber presented the board with a detailed update of employee compensation data to align with Priority No. 3 of the plan, "valuing our employees and committing to continuous growth. The review included the remuneration of teaching, administrative and pedagogical support staff.
Their presentation first looked at funding point comparisons, including Income Per Pupil (PPR), Mill Levy and Waivers, Bond and Mill Clearing, Total Millet Levy Trends and Trends. D-38 of the assessed value and mils.
Among the PPR comparison with other regional school districts, Lewis-Palmer is second to last ahead of Falcon District 49. According to Somers, the difference ranges from $ 535 to $ 3,600 more per student in neighboring districts.
Stueber said D-49 had a voting initiative for the upcoming November election asking voters to waive factory fees. If this initiative passes, D-38 will have the lowest PPR in the neighboring district comparison.
"At the end of the day, we can't entirely rely on state funding to solve our problems and local school districts have to make local decisions about how best to invest in his school," Stueber said.
About 80% of D-38's annual budget is spent on employee compensation, instead of salary and benefits.
The presentation also noted that D-38 made 164 new hires between January 1 and August 11, representing 22% of its workforce. These hires include 87 certified professionals, 70 in educational support and seven administrators. There were also 159 "employee separations" from the district during this period, representing a turnover rate of 21% in the 2021-2022 school year.
Stueber said the most common reasons cited for the separations were compensation, mental health, fatigue or burnout citing issues with COVID-19, a desire to leave education, relocation and retirement.
The district's staff turnover rate is the third highest compared to neighboring districts in 2020-2021, behind Harrison 2 and Falcon 49.
Board chairman Chris Taylor said that, given the design of state funding for school districts, the factory fee waivers don't seem to be helping the school district much.
"Love it or hate it, Colorado is not exemplary in its investment in education, at least not K-12," added board secretary Ron Schwartz.
Somers said the next steps in trying to create a full picture of D-38 employee compensation would be to create an information gathering committee, create a system-wide survey to gather feedback and participate. to the Colorado Springs School's Oehms consultant group survey. districts.
In addition, the efforts would compare the data collected with the current structure and identify positions that need to be adjusted, create two or more possible options for waiving pre and post plant levies and consolidate salary scales. current educational support.
The data summary indicated the areas where the district has budget control. This is in the range of neighboring districts, including having fewer administrators per student (42.44) than most.
"What we have control over, we really do what we can with it," Somers said. "It could be argued that we're still not doing as much as we can, and we're open to conversations about it. But fiat dollars are not there to manipulate what we have. "
Somers said the administrative team would review the discussion and comments from board members during the business session to refine certain areas of the presentation. He said the team will look to share the data again at the regular board meeting on October 18.
"We will be talking about this for many hours," Somers said. "We would like to have a very precise presentation so that we can start to disseminate it in the community. "
He said his goal would be to complete a full presentation by December, so community members can have a reference to what the board and administration are talking about.
"It's hard to create demand until we establish the current condition," Somers said.
Taylor said a clear picture of the current state of the district is key to knowing what the district and its stakeholders want D-38 to look like in the future. A comprehensive plan must be important in determining the way forward.
"We can't limit ourselves to just human resources," Taylor said. "Otherwise, we're just doing one operation, and it doesn't work for us. … It's a good start.