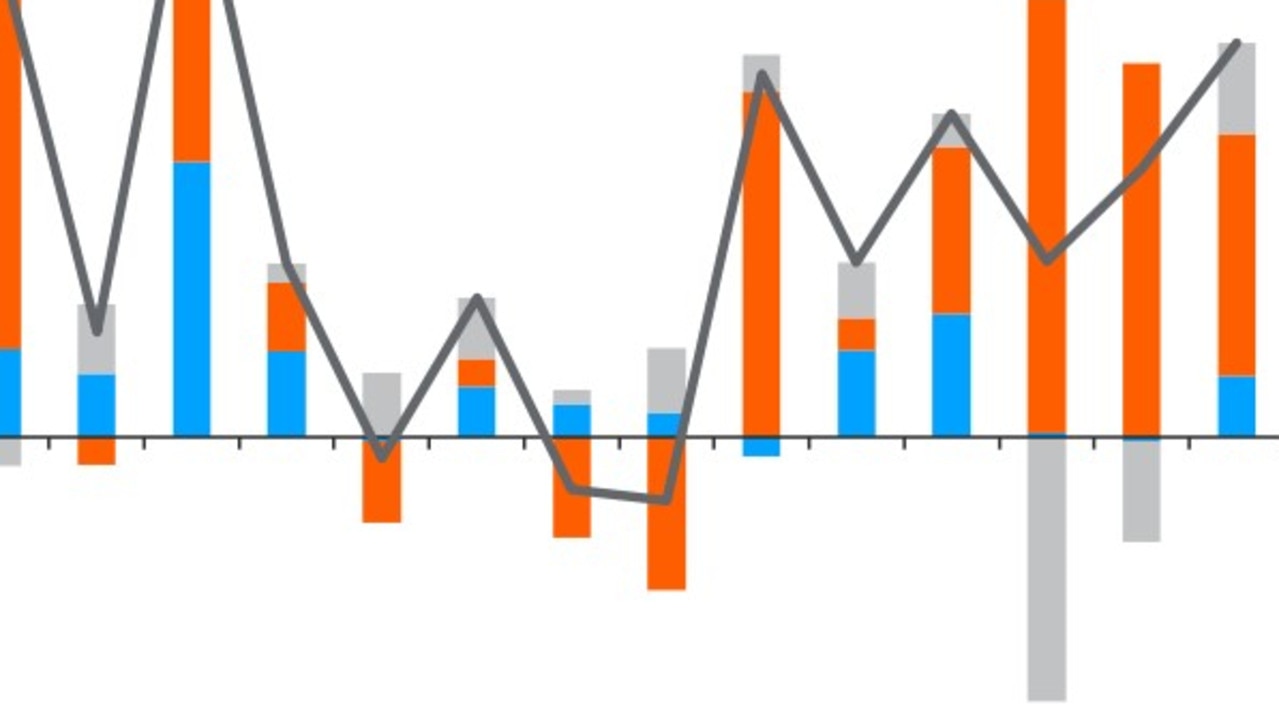 Profits, not wages, driving Australian inflation, rising prices: Australia Institute report
What is really causing inflation in Australia? New research has revealed a shocking discovery.
Rising prices in Australia are actually pushing corporate profits to record highs amid a cost of living crisis, according to damning new research.
The Australia Institute released the shocking findings in a report on Monday, saying it is actually the business sector that needs to tighten its belts to control inflation, not workers.
"The national accounts show that it is rising profits, not rising costs, that is driving inflation in Australia," said the Australia Institute's chief economist, Dr. Richard Denniss.
"While companies say they have 'no choice' but to raise prices, the fact that they are making record and rising profits is proof of how many choices they really do have. ", said Dr. Denniss.
"It is a shortage of competition, not a shortage of skilled labour, that is driving up the cost of living in Australia.
"Wages made no contribution to Australian inflation in 2019-20, or 2020-21, and accounted for just 0.6 percentage points of the 4.1% increase in prices so far this exercise."
The country's inflation rate is just above 5%, according to the Australian Bureau of Statistics. It should reach 7% by the end of the year.
The Australia Institute has copied a methodology used by the European Central Bank to analyze the role of profits in driving inflation.
German economist Isabel Schnabel, a member of the board of directors of the European Central Bank, said in a speech in May that "many, but not all, companies in the eurozone have benefited from the recent surge in inflation ".
"On average, earnings have recently been a key contributor to total domestic inflation, above their historical contribution," she said.
The Australia Institute applied the bank's methodology to Australian annual data for fiscal years 2005 to 2021 and quarterly data from June 2021 to March 2022, as this was the most recent data available.
The report said the Australian data "provided even more striking results" than those from the European Central Bank.
The researchers found that labor costs played an insignificant role in the recent rise in inflation, accounting for only 15% of economy-wide price increases, while profits played a overwhelming role, accounting for about 60% of recent inflation.
In conclusion, the report states: "Wages have played an insignificant role in driving inflation in Australia over the past three years. Higher profits played the dominant role during the same period.
"The distributional implications of record profits and record real wage growth have been widely debated, but the data presented above suggests that rising profits are now the main driver of inflation."
Read related topics:
Cost Of LivingEmployment