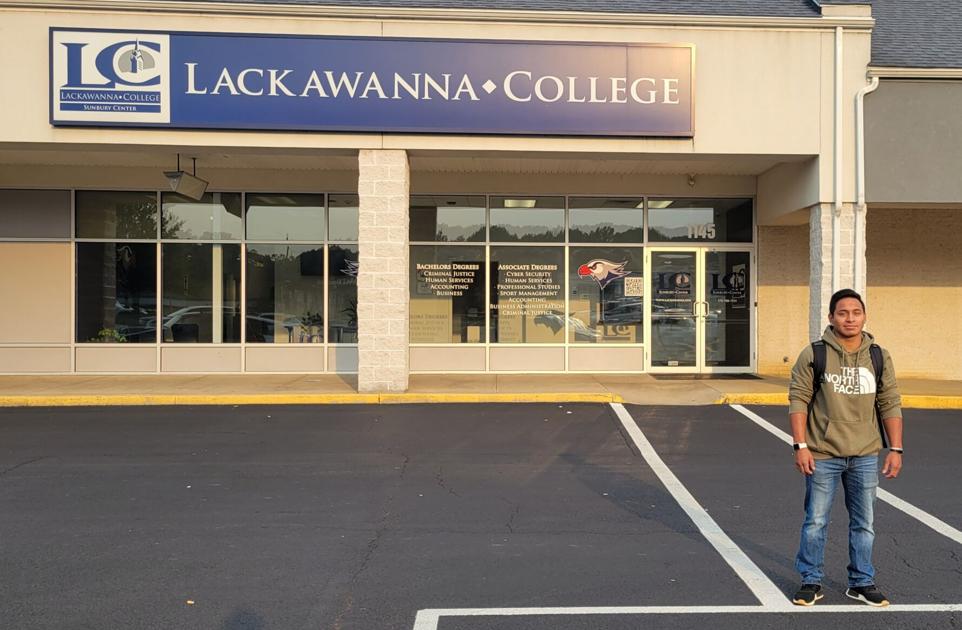 program helps high school students earn college credits | Life
SUNBURY – Six Valley high school students, who are also enrolled in vo-tech, enjoy a unique academic opportunity. They work with Lackawanna College, Sunbury Center, to earn college credit before they graduate from high school.
The Pennsylvania Program (SOAR) allows high school students to participate in stimulating classes that will begin to prepare them for higher education in high-demand occupations. These are career paths that generally require higher skills and are likely to provide salaries to support the family.
SOAR strives to align high school courses with the requirements of a college program, so that students can start working toward a degree, diploma or certificate. Lackawanna College, Sunbury Center, works with several high schools and vocational institutions in the area to deliver this program.
"We have had a few students who have used the SOAR program to advance their studies and reduce the amount of loans they will have when they graduate," said Phillip Campbell, Sunbury Center. "As we are an accredited school with accredited classes, students from local vo-tech schools can take advantage of this program. Students in business and criminal justice courses at vo-tech schools are also eligible for free credits to be used towards an associate's degree.
The SOAR program makes this opportunity possible by working to align high school courses that will eventually be awarded college credits by Lackawanna College. The partnership allows students to obtain a degree, diploma or certificate. Lackawanna College, Sunbury Center, is working with area schools to create specific degree articulations that will allow students to earn college credit for pre-approved work they completed in high school. Campbell confirmed that the SOAR program allows students to earn college credits for courses they are already taking. No extra lessons are happening, he said.
Josiah Courtney, 19, of Beavertown, is one such student. He graduated from the Midd-West School District and the SUN Area Technical Institute in 2020, having studied in the Criminal Justice program.
"Going to Tech made me eligible for the SOAR program and going to Lackawanna got me 15 college credits, which is five college courses," Courtney said.
Lackawanna is a great university, he added, "I love the classes and the teachers make learning fun.
Lackawanna College, Sunbury Center, is located in Sunbury Plaza at 1145 N. Fourth St. The first semester of teaching began in August 2017.
Upon successful completion of the relevant courses, students are eligible to receive free college credit from Lackawanna College. These credits are offered to students with full articulations in Accounting Technology / Bookkeeping Technician, Administrative Assistant / Secretarial Sciences, Criminal Justice / Policing, Homeland Security, Law Enforcement, Fire Fighting and Related Protective Services. .
The six students enrolled in the program were each able to receive 15 free credits to continue their education at Lackawanna College, each saving over $ 8,000 in tuition fees. The SOAR program allows students to explore what they want to do in college while still in high school, so they can progress quickly to earn lasting careers faster than traditional students at Lackawanna College.
James Catino, director of the Northumberland County Career and Technology Center, works with students every day and sees the benefits of the SOAR program. He also noted the possible savings on tuition fees related to this particular program.
"SOAR opportunities have been the deciding factor for students pursuing post-secondary education instead of immediately entering the workforce," said Catino.
SUN Region Technical Institute director Jennifer Hain said the program creates a pathway to post-secondary education that allows students to make the transition easily while lowering costs for the family.
"The cost savings are huge for a family when students receive 9 to 12 credits," Hain said. "The program allows students to jump-start their careers and learn to be lifelong learners, allowing students to pivot and grow within a business."