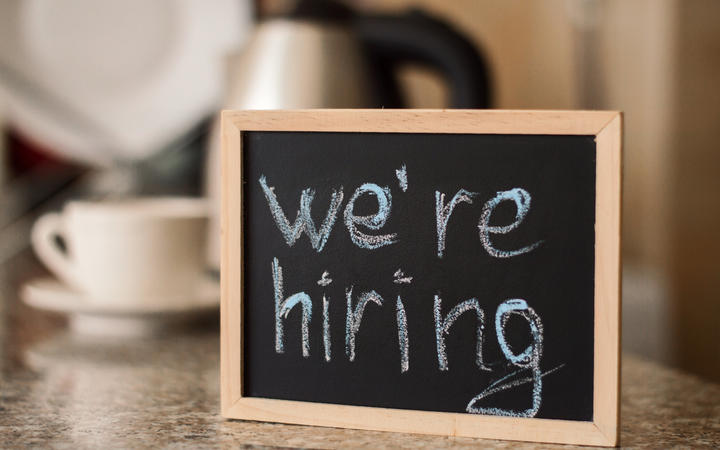 "The shoe is on the other foot" – demand for workers prompts wage increases
Low unemployment and high inflation are causing job seekers to demand more money from current and potential employers.
In December and January, Frog Recruitment had contact with many more people considering changing jobs than usual during this time, said chief executive Shannon Barlow.
And many employees have raised their asking price.
Barlow said job seekers realize the power dynamics have changed and they can afford to ask for more.
"Job seekers are realizing that actually we are in a talent crunch, it's really hard to find good people. So the shoe is on the other foot – I can afford to research different options and ask what I am worth.
"Our advice to job seekers is to expect at least a 5% pay rise, it was not uncommon to see increases of up to 40-50%."
Rising interest rates expected to prompt demands for pay rise – analyst
Jeffrey Halley, a Singapore-based financial analyst and expatriate, said globally, rising interest rates and higher costs for basic items should cause workers to think about what they worth and to act.
Halley said after visiting New Zealand in recent weeks he was shocked at how expensive the cost of basic items had become.
"I was very shocked at how expensive things have become, and the cost of living for small things has increased dramatically.
"There will be pressure for that to be reflected in higher pay – it will be interesting to see how that plays out."
Halley said rising interest rates are likely to have an impact for some time.
"When we look at the data that's coming in and the forecasts from the OECD, the World Bank and other similar organizations, they all predict that inflation will peak somewhere around the middle of the year and then start to slowly slow down. .
"I think after the pandemic, we will be more in a 90s scenario than a 2000s scenario, where inflation is going to be high for a while."
If wages don't rise, it won't just be households that will feel the impact, it could cause bigger problems, he said.
"The people who suffer in scenarios like this are low- and middle-income people, as inflation and high prices erode their ability to spend.
"When you see this happening on a large scale, you usually save social problems later, so it will be very interesting to see if wages evolve to reflect this.
"If they don't, it will probably end New Zealand's inflation problem sooner than later, because we would probably move into some sort of recessionary scenario."
Trade Me reports register job openings
Trade Me Jobs sales manager Matt Tolich said employees who consider improving their working conditions or pay are in a stronger market position than ever before.
"2021 has truly been the year of the job seeker, with record enrollment numbers and salaries…that's still the case as we enter the new year. We're still facing a massive shortage candidates that will not be diminished until the borders are open again.
"Job seekers are always in the driver's seat. There's never been a better time for Kiwis to check out the market and explore their options, or ask for a raise."
In 2021, the number of job postings on the site increased by 51% compared to the previous year, and the national average salary increased by 5%.
"2021 has been a remarkable year…the numbers on the list have surpassed even the most optimistic forecasts made at the start of the year," Tolich said.
The highest demand was for workers in science and technology, accounting, automotive, customer service and human resources. While architecture and real estate were the only sectors where the demand for labor decreased.